Mini Framed Coastal Watercolor Map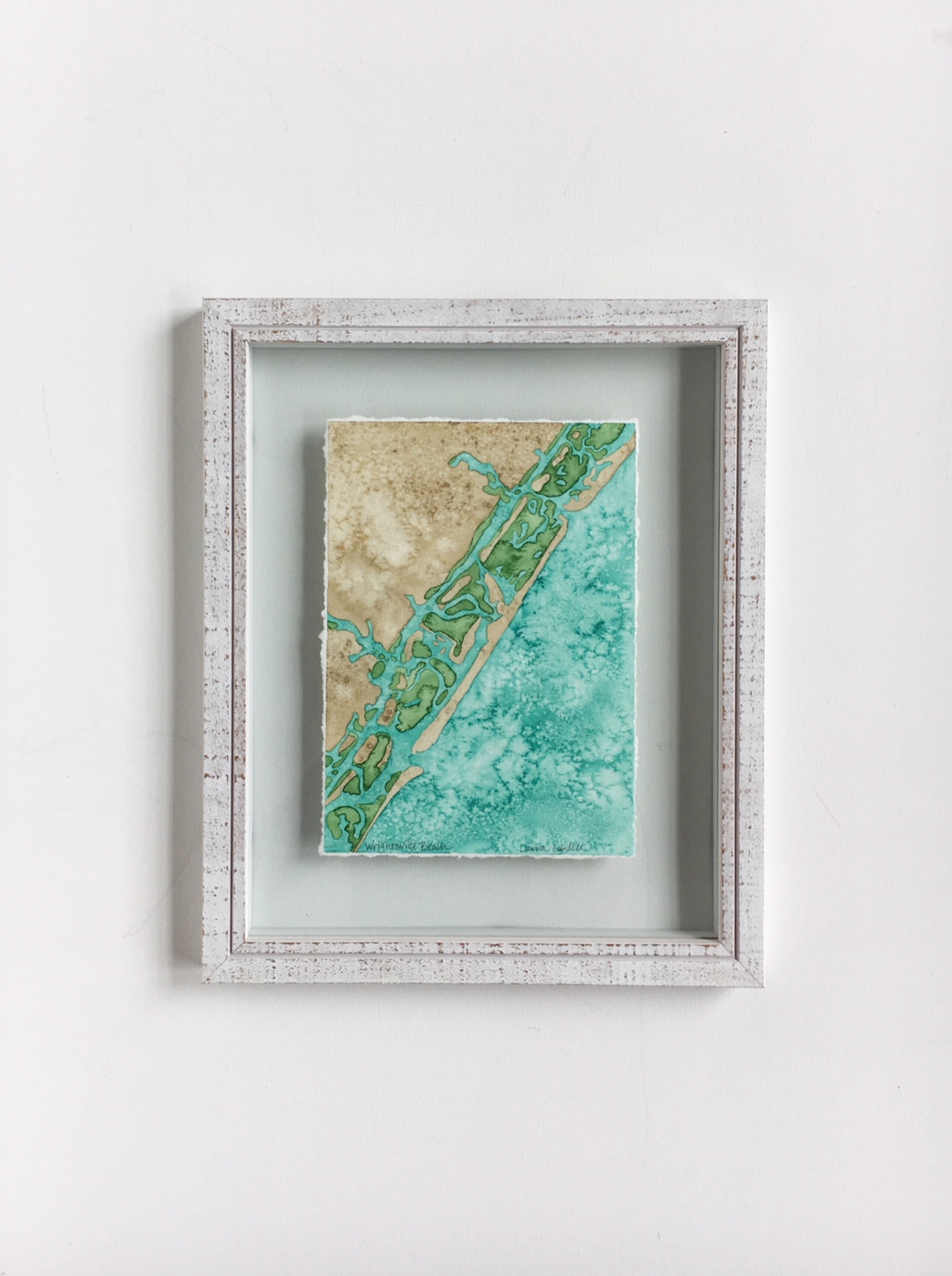 Mini Framed Coastal Watercolor Map
A more petite size, the Mini Framed Coastal Watercolor Map is a 5x7 inch watercolor painting with deckled edges. These commissions work best for a single island or smaller area due to their size.
The original painting comes framed in a whitewashed, slightly distressed float frame. The painting appears to float between the two panes of glass with about an inch of clear glass on each side. (The wall it is hung on will show through the glass). The exterior dimensions of the frame are 9x11 inches.
The average time to complete a commission of this size is 3-4 weeks. Paintings are carefully packaged and shipped via USPS. Shipping is free.
I (Laura Lobdell / Printed Hues LLC) retain all rights to reproduction of any painting commissioned. Reproductions of commissioned paintings may be sold in my online store or through my retail partners.